Have you heard about our upcoming Colchester Beerathon?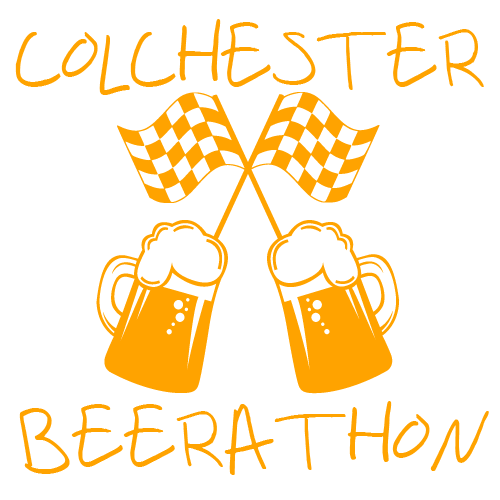 registration is now open click here:
Sunday 2nd July, during our Beer and Pasty Festival.
We will be staging Colchester's first, and possibly last, Beerathon. A five lap race, approximately one mile each lap, involving four pints (Lager, Bitter, Mild and Cider) and four pies. The event will be timed, not necessarily accurately, and not only do you get to neck four pints and gobble down four pies, you will get a nice, shiny medal at the finish!…!!
Entry is £30 which, with the wonderful sponsorship promised by a number of our suppliers, should all be split between three charities.
Did I mention fancy dress is highly desirable?? Did I also mention that anyone found cheating has to drink a pint of full fat milk in one??
Oh Did I mention that Beerathon t-shirts will be available to order with your registration??
 Entry will be via the website (which another very kind sponsor is currently putting together) Address will be available soon
Look forward to seeing lots of you on the day.