Tag Archives: Beer and Sausage Festival
Our popular
Beer and Sausage Festival
is back!
join us on
Friday 2nd February to Sunday 4th February.
The Local Hero's Beer and Sausage Festival
3 February at 12:00 to 5 February at 23:00
19 local ales and 20 flavours of sausages, what more could you ask for?
Sausages and real Ale will be on the Menu this evening.
Invite friends and  bring your neighbours!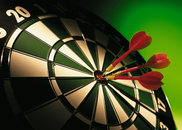 [17-01-2016] – Beer and Sausage Festival coming up, 5th to 7th February.
Previous News:
[ 12-11-2015 ] – Meet the Brewer – Now moved to Thursday 12th November 2015. £5.00 per person including hot food, Chilli or Curry probably! Please book your place as space is limited, Thanks
[ 30-10-2015 ] – Live music Friday 30th October 2015 with Psycho Delia.
[ 16-10-2015 ] – Friday 16th to Sunday 18th October 2015 – Our new Beer and Pies Festival, 20 plus Ales and Ciders and several locally brewed Lagers, plus, of course, lots of pies!!
Upcoming Events:
[ 05-02-2016 ] – The Internationally Famous Beer and Sausage Festival 5th to 7th February 2016
Previous Events:
[ 16-10-2015 ] – Beer and Pie Festival